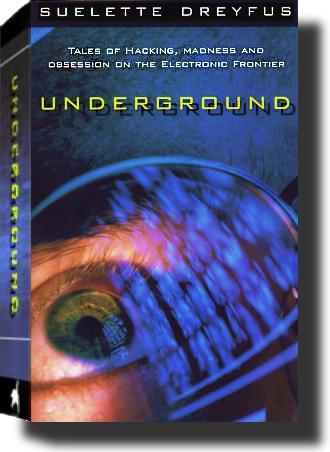 `Underground' by Suelette Dreyfus
with research by Julian Assange
475 pages with bibliography
ISBN: 1 86330 595 5
RRP $19.95 AUD (approx. $15 USD)
Published June 1997 by Random House Australia
Special thanks to Justin Mason who originally contributed the HTML, Plucker and iSilo formats, to Anders Molin who contributed the RTF and MS-Reader formats and to Jan Lund Thomsen for the great PalmReader format.
Enjoy!